Jump to...
At Real Homes, our goal is to help your find the best products, tools, and services for your home. Our team of reviewers and editors tests and researches the latest items across a range of home categories to find and highlight the top buys and best value-picks.
How we review products
We test our products in the home to put them through the paces of day-to-day life. We ask our reviewers to try them out for at least two weeks, allowing enough time to give every feature and function a go.
Because we know our needs might differ from yours, we give you as much information about our reviewers as is relevant. That way you can make a better informed decision about whether what we have tested will suit you, too.
We have a few standardized tests for certain products so that we (and you) can compare like for like, but the main question we ask with every review is whether the product is worth the money.
Some suppliers may allow us to keep the product after testing, but we never take payment for reviews. We only recommend items we really love and award a gold or silver badge to anything that gets four or more stars in our reviews. If a product isn't up to scratch, we give the brand a chance to service any issues before finalizing our review – we are all about fairness!
How we create our buying guides
Where possible we have hands on experience of the products we feature. It might be we have reviewed them in full and you can read that elsewhere on the site, or we have tested them for the buying guide and shared all of our views there. Our in house ecommerce team look after different product areas, so consider them experts to guide you through everything you need to know about products for your home.
There are some items that are impractical to get in our homes, so here we gather as much intel from third parties (friends, family, angry people on Amazon...) to give you all the information you need to buy. We aim to use language that makes it clear that we have used third party reviews.
While we try to rank our buying guides in order of preference, sometimes every product is a winner and it is hard to decide. Some products represent amazing value for money and deserve to be high up on our lists, even if they lack the functionality of something far pricier. To help you decide, we try and explain what each product is best for and for those who want to know more, we recommend reading the associated reviews.
Note that if you purchase a product from one of our buying guides or reviews, we may receive a commission for the purchase.
Our product badges
On our site you will see certain products have badges. If we have tested them and given them 4.5 stars or more (out of 5) they get a gold Real Homes Rated badge. For 4 stars they get silver, and bronze for 3 stars. We put these badges on our reviews and on that product where it features in our buying guides. These help you find the best products quickly.
Sometimes brands are very happy that we have awarded them a badge and we let them buy the badge to use on their own branding. They have paid for use of the badge, but have no control over being granted the badge in the first place.
Elsewhere you might see the Real Homes Loves badge. We use this for items or brands that we wouldn't review as such, but have had experience of and would recommend to our readers.
Our customer advisors
The most important thing for us, is making sure our testers give you a real-world verdict by reviewing the products in their homes, and we look out for products that don't require lots of specialist knowledge to be used.
That said, we want our reviewers to know more about the products they test than just how they perform. This is why we have rolled our a customer advisor accreditation scheme, where our reviewers must look beyond the product test to gather wider industry knowledge, talk to notable experts, and find out what other users thought.
To receive customer advisor accreditation, our reviewers must complete the following steps.
1. First try
Experience the best-selling product in the market for at least a month, in their own home, as a base point we are happy to purchase the product to ensure complete independence. This sets the standard for the market by which all other products are judged.
2. Industry knowledge
Speak to five industry experts – for example, the product designer at a toaster company, or the head of marketing at a dishwasher firm – to get a sense of the key criteria they operate under. Who are the market leaders? What is the history of the product? What are the main factors that customers choose when buying, and what are the key USPs that their product provides?
3. See touch feel
Visit the production plant or factory of a key brand in the category, to allow them to get a sense of the process, and speak to experts to get valuable background.
4. Research
Read and note all available promotional materials about all products in the sector to help produce their test criteria. Know what is new technology and what to look out for.
5. Consumer interviews
Speak to a panel of five consumers to interview them about what their key buying decisions are.
Meet our reviewers
Our reviews team is made up of in-house editors, and external contributors who regularly review products for us.
Lindsey Davis: Ecommerce editor-in-chief, Future Homes
Lindsey is Editor in Chief for Homes Ecommerce at Future meaning she spends her waking hours helping you find the best products – everything from soft furnishings to refrigerators – for your home. She started her journalism career in children's publishing before joining the Homebuilding & Renovating team in 2013. When she isn't reviewing products for our buying guides, or searching for the best bargains, she can be found rearranging her furniture in a vain attempt to make space, or cooking something new. She aspires to build her own home, but for now is busy tackling the ever-growing list of projects in her Victorian cottage.
Follow me:
Instagram @elledee20 (opens in new tab)
Twitter @Lindsey_E_Davis (opens in new tab)
Annie Collyer: Deputy Ecommerce Editor
Annie joined the Real Homes team in 2018 as our Deals Editor. Now, as our UK Shopping Editor, she spends much of her time giving advice on what you need to add to your shopping cart. Whether that be a sofa bed for your spare room, accessories to give your space a new lease of life, shiny new appliances for a kitchen or some smart tech for an easier life. She's also our fitness and beauty guru, with hands-on experience with some of the top hair tools and the best home gym equipment around. Otherwise, you can find her rearranging the furniture in her space-savvy London flat, DIYing accessories to fit with her ever-changing colour scheme, or going on long walks with her pug. Next up on her to-renovate list is her bathroom...
Jaclyn Turner: Sleep Editor
Jaclyn is an eCommerce editor at Future Home Interest, and scouts out the best of the best for buying guides to help you fill your home with housewares you will love. She joined the team in January 2021. She has previously worked with sites like Apartment Therapy, The Kitchn, The Spruce, The Spruce Eats, and MyDomaine, but got her start at the trade mag Home Furnishings News, which fueled her excitement for innovation in the home category and seeing the newest launches. When Jaclyn's not working, she loves long strolls through HomeGoods, unwinding with a chilled glass of Rosé, and entertaining her Cavapoo puppy, Reese.
Jaclyn is a customer advisor on mattresses.
Follow me:
Instagram @jaclynturner (opens in new tab)
Jennifer Oksien: Appliances Editor
After returning to Future Publishing in February 2020, Jennifer has been working on our appliance and mattress content to showcase the best in class examples which are available to buy for your homes. When she is not scouring the web for deals or reviewing products for your pursuit, she can be found hanging out with our three guinea pigs in her Victorian terraced home which she has lovingly (patiently) been renovating with her husband over the past few years. Jennifer also likes tea and homemade cake, very much.
Follow me:
Twitter @JennyOksien (opens in new tab)
Amy Lockwood: Decor Editor
After completing a major house renovation, Amy discovered what she had always suspected; that decorating is the best part. She joined the Real Homes team in 2021 to share her love for all things interior, finally putting all those hours spent agonizing over the best white paint to good use in Real Homes' carefully researched buying guides, and helping readers to find the best furniture, decor, and furnishings to create the home they've always dreamed of.
Millie Fender: Small Appliances and Cooking Editor
Millie joined the Real Homes team in 2021 after working at TopTenReviews as a Staff Writer. She is constantly on the hunt for the latest (and best) kitchen appliances, and reviewing these products hands-on. As a baking enthusiast, Millie's job at Real Homes is the perfect excuse to cook up an endless supply of snacks. When she's not in the kitchen though, she loves knitting and exploring the country with her black labrador.
Millie is a customer advisor on coffee machines.
Follow me:
Twitter: @fender_mk
Instagram: @millie_fender
Caroline Preece: Home Tech Editor
Caroline has been part of the Real Homes ecommerce team in the UK since the start of 2021, after working for the last decade as a journalist across publications in technology, entertainment and more. In her spare time she's usually obsessing about space-saving and DIY hacks for small spaces, and how to affordably make a rental feel like a home.
Real Homes' Real Reviewers Panel
Our Real Reviewers panel is made up of contributors who test the top home products from the US and UK in real life. They come from a range of cities, and represent a range of ages and living situations in order to provide a well-rounded view on the latest products.
Linda Clayton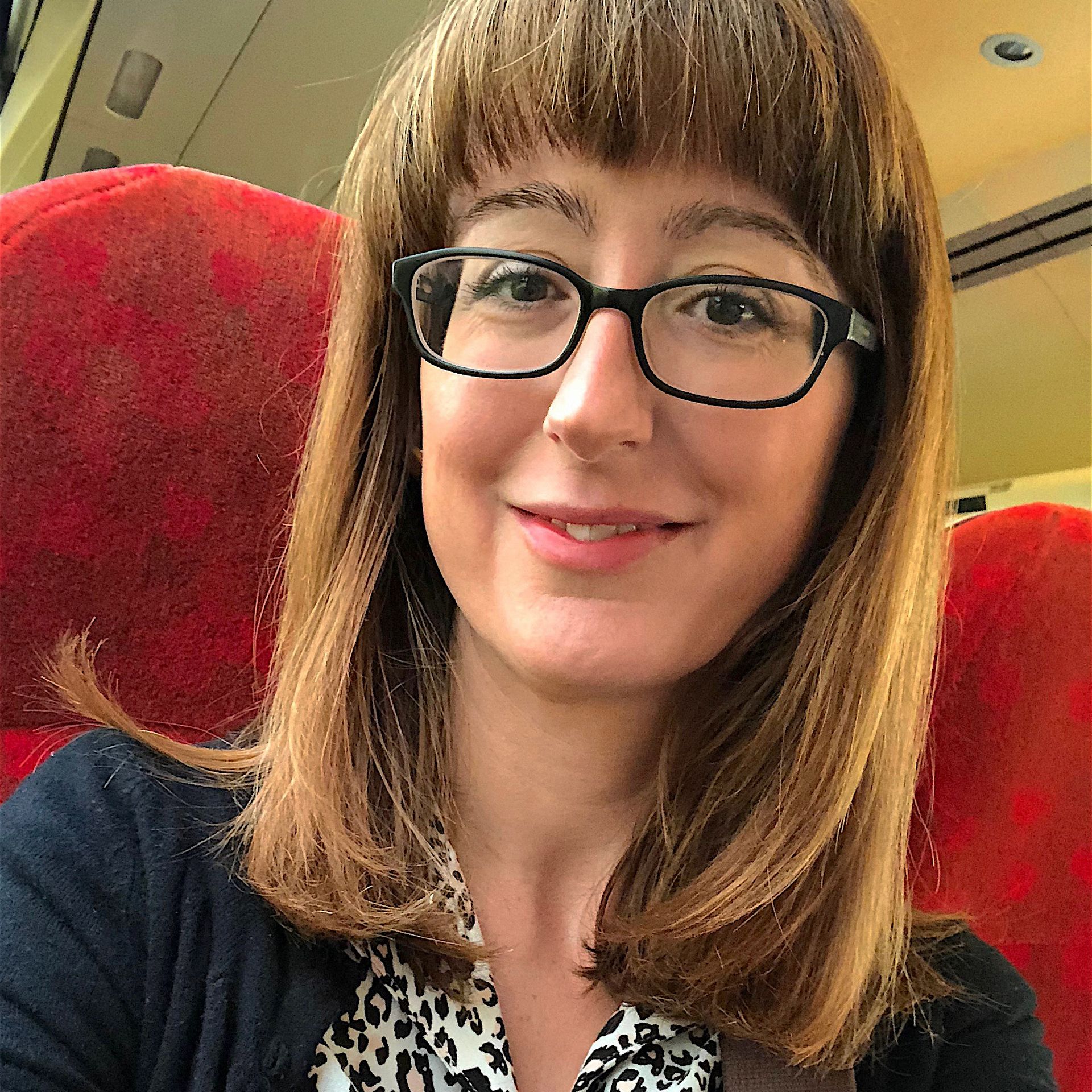 Linda is a freelance journalist who has specialised in homes and interiors for the past 19 years, beginning on a trade rag for the Daily Mail Group and now writing full-time for the likes of Homes & Gardens, Livingetc, Country Homes & Interiors, and of course Real Homes. Linda is our resident mattress reviewer. She spends at least a week on every mattress she tests for us, as does her ever-patient husband. In reviewing mattresses for us for more than a year, she has become something of a very opinionated expert. She lives in Devon with her cabinetmaker husband, two daughters and many pets, and is locked in an on-going battle to drag their red brick Victorian home out of 1970s swirly-carpet hell...
Instagram: @Lindaclaytonwrites (opens in new tab)
Twitter: @Lindaclayton (opens in new tab)
Sarah Warwick
Sarah is a freelance journalist and editor writing for websites,
national newspapers, and magazines. She's spent most of her journalistic
career specializing in homes – long enough to see fridges become smart,
decorating fashions embrace both minimalism and maximalist, and
interiors that blur the indoor/outdoor link become a must-have. She
loves testing the latest home appliances, revealing the trends in
furnishings and fittings for every room, and investigating the benefits,
costs and practicalities of home improvement. It's no big surprise that
she likes to put what she writes about into practice, and is a serial
house revamper. For Realhomes.com, Sarah reviews coffee machines and vacuum cleaners, taking them through their paces at home to give us an honest, real life review and comparison of every model.
Website: Tailored Content (opens in new tab)
Alex Temblador
Alex Temblador is a Mixed Latinx award-winning author and freelance writer based in Dallas, Texas. Her work in the home space has appeared in outlets like Real Homes, Dwell, Architectural Digest, Culture Trip, and Neighborhoods.com, among many others. She writes reviews and buying guides for Real Homes, and has tested everything from mattresses, to vacuum cleaners to fitness equipment in the name of product research. You can learn more about Alex at AlexTemblador.com (opens in new tab).
Ann Loynd Burton
After serving as an editor for luxury publications for nearly a decade, Ann Loynd Burton struck out on her own as a freelance writer covering design and lifestyle. Along with her work highlighting decor trends and testing products for Real Homes, Loynd Burton has covered interiors for such publications as Apartment Therapy, Aspire, Cottages & Gardens, and Galerie. She is a new mom and recently bought her first house.
Terri Williams
Terri Williams is a journalist with real estate, home improvement, and product review bylines at Realtor.com, Bob Vila, Yahoo, MSN, The San Francisco Chronicle, The Houston Chronicle, and Apartment Therapy. She also covers business topics, with bylines at USA Today, The Economist, US New & World Report, Verizon, and several other brands that you've probably heard of. She tests cookware, coffee machines, and small appliances for Real Homes. Follow her adventures on Twitter (opens in new tab).
Allie Leweke
Allie Leweke is a writer and mom of two living in Jacksonville, FL. Though she'd never claim to be a foodie or have any kind of kitchen expertise, she's most certainly a well-rounded "preparer of meals," with discerning taste for quality. She puts kitchenware and appliances to the test in her family home for RealHomes.
Courtney Irwin
Midwestern freelance writer Courtney Irwin is a working mom of three who loves nothing more than a good deal. Equal parts entrepreneur and family-gal, she believes hard work deserves to be celebrated. Often times in the form of a new gadget or sun-filled vacation (don't forget the large glass of vino)! When she's not on the hunt for the next big trend, you can catch her in her kitchen, which is currently under construction. Courtney has spent years curating home renovation and beauty content, and is putting the latest cleaning products and home appliances to the test for Real Homes.
Submit a product for review
Our team is always looking to get our hands on new products to put to the test. If you or your company would like us to review your product, please reach out to homesecommerce@futurenet.com.
At Real Homes, we're most often testing products in the below categories:
Mattresses
Bedding
Vacuums
Appliances & small appliances (air fryers, slow cookers, blenders)
Cookware
Tools
Paint
Home security systems
AV/TVs
Smart home tech
Air purifiers & fans
Home fitness equipment
Cleaning products