It's amazing how some of the simplest home DIY projects can be so transformative. It's all too easy to think that you have to tear down walls and start from scratch when you want to re-style a room or even part of your front yard. But sometimes, all you need is a micro change to breathe new life into your space.
Think paint and a couple of your best power tools but above all, it's about getting creative to make the most of what you have to hand in terms of space, materials and budget. Whether you have a couple of hours, a weekend or longer, there are tons of pro ideas sure to inspire a home refresh and, if you're not that au fait with DIY to start with, you may well be after seeing a few of these projects through...
Jack Reading from Painters World (opens in new tab) tells us how picking up your best paintbrush can often be the best way to go when it comes to taking on home DIY projects.
'DIY projects can be taken on all over the home, big or small. From painting your exterior walls to repainting an old and tired chest of drawers. With a bit of research and a tin of paint, you can transform anything around the home. Homeowners are becoming increasingly aware of the possibilities, as there is almost nothing you cannot paint.'
We find that there is a growing trend for upcycling interior woodwork such as furniture also. A DIY project does not have to be just painting & decorating, however that is what people often think about when they think of DIY.'
From painting a room from top to bottom, to getting a little more creative with how you use your drill, there's so much you can do to get hands-on with your home's decor.
1. Refresh your front door color
The color and design of your front door can say so much about your home, Reading agrees, saying how 'One of our favourite DIY projects that we recommend to homeowners is painting your front door.'
And honestly painting a door yourself is an achievable DIY project!
'Whether it is wood or UPVC, it is a quick & easy project for people to take on of all skill levels. We recommend using a multi-surface paint such as Zinsser Allcoat (opens in new tab) that can be applied to any surface and does not require a primer. All you need to do is clean down the door to remove any dirt & grease and give it a light sanding down using a sandpaper to create a key for the paint to adhere to. Without the need for a primer, using a water-based paint like Zinnser Allcoat will mean you can recoat the door the same day. You can pick and colour which opens up a whole world of possibilities, plus it can make a huge difference to the kerb appeal of a property.
2. Paint your front yard fence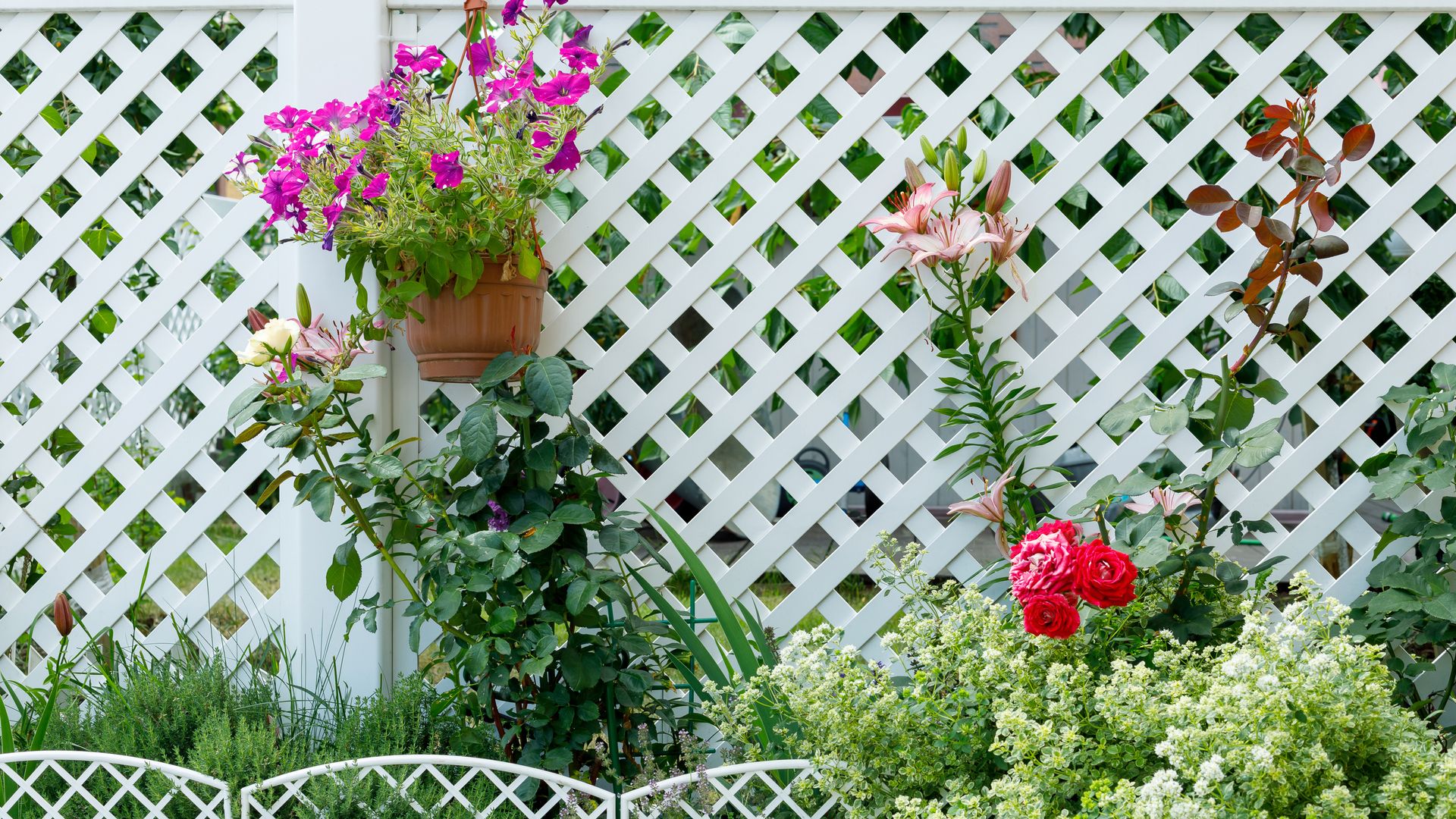 Another way to use paint for an epic home transformation – before you've even stepped inside – is to paint a fence a new color.
Reading adds how 'the most popular DIY projects are painting garden fences and other exterior wood.'
3. Refresh your entryway walls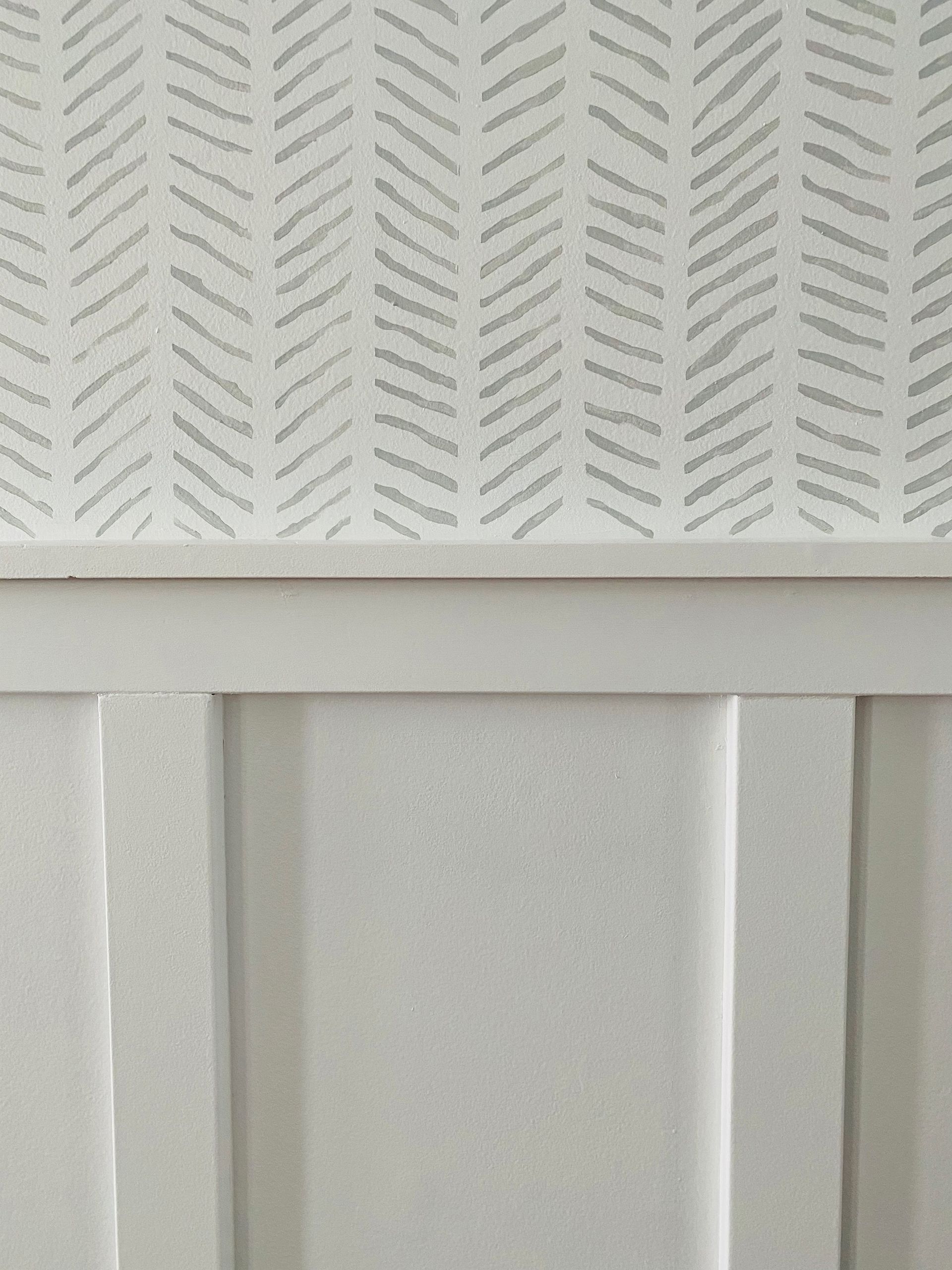 If your entryway is more blah than you'd like, put your stamp on the space with a freehand wall stencil hallway DIY like resident blogger Dori Turner did in her home. All you need is an artist's paint brush (opens in new tab), some white or colored interior paint and a super steady hand isn't even that necessary...
4. Build a faux mudroom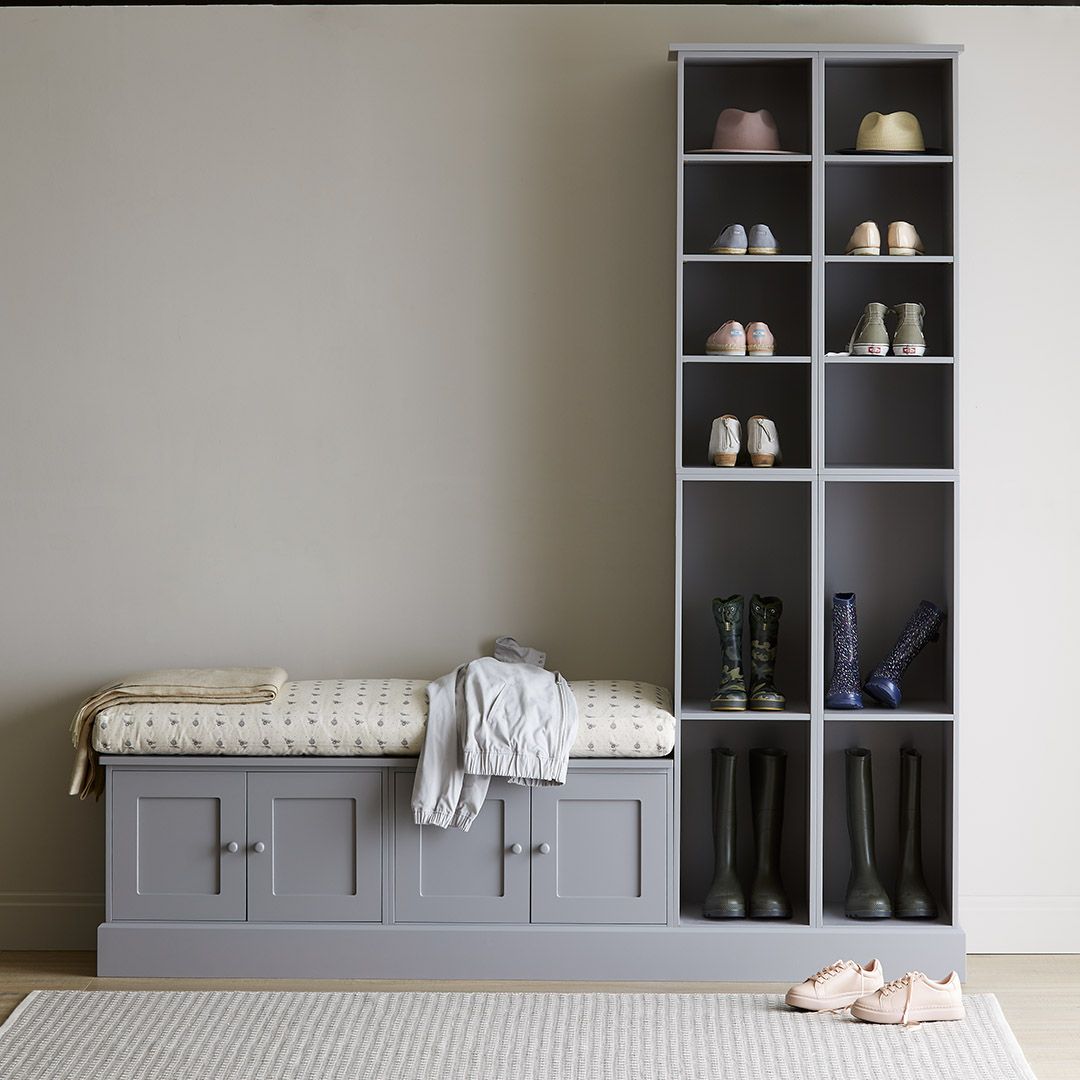 Mudrooms are essential year-round to keep mucky boots, big coats and dog collars stowed away. That doesn't mean they need to compensate on style, and what you probably haven't realized is that carving out space for one needn't be a huge reno job and you can easily make this a home DIY project for over a rainy weekend.
Anders adds how 'Mud rooms are an excellent addition to any home and do not need to be a separate room. Creating a space near the door for jackets, shoes and children's backpacks helps keep the outdoor gear organized and away from the main home. In these times, it's also more sanitary to keep those items separate and can even be sprayed with an antibacterial solution whilst they're stored away. By adding storage solutions like hooks, flat pack shelving units and a bench, a mudroom can be easily created.' So up your mudroom storage by simply getting hands-on with your space and installing a modular unit, building shelves or even an entryway bench.
5. Paint rooms brightly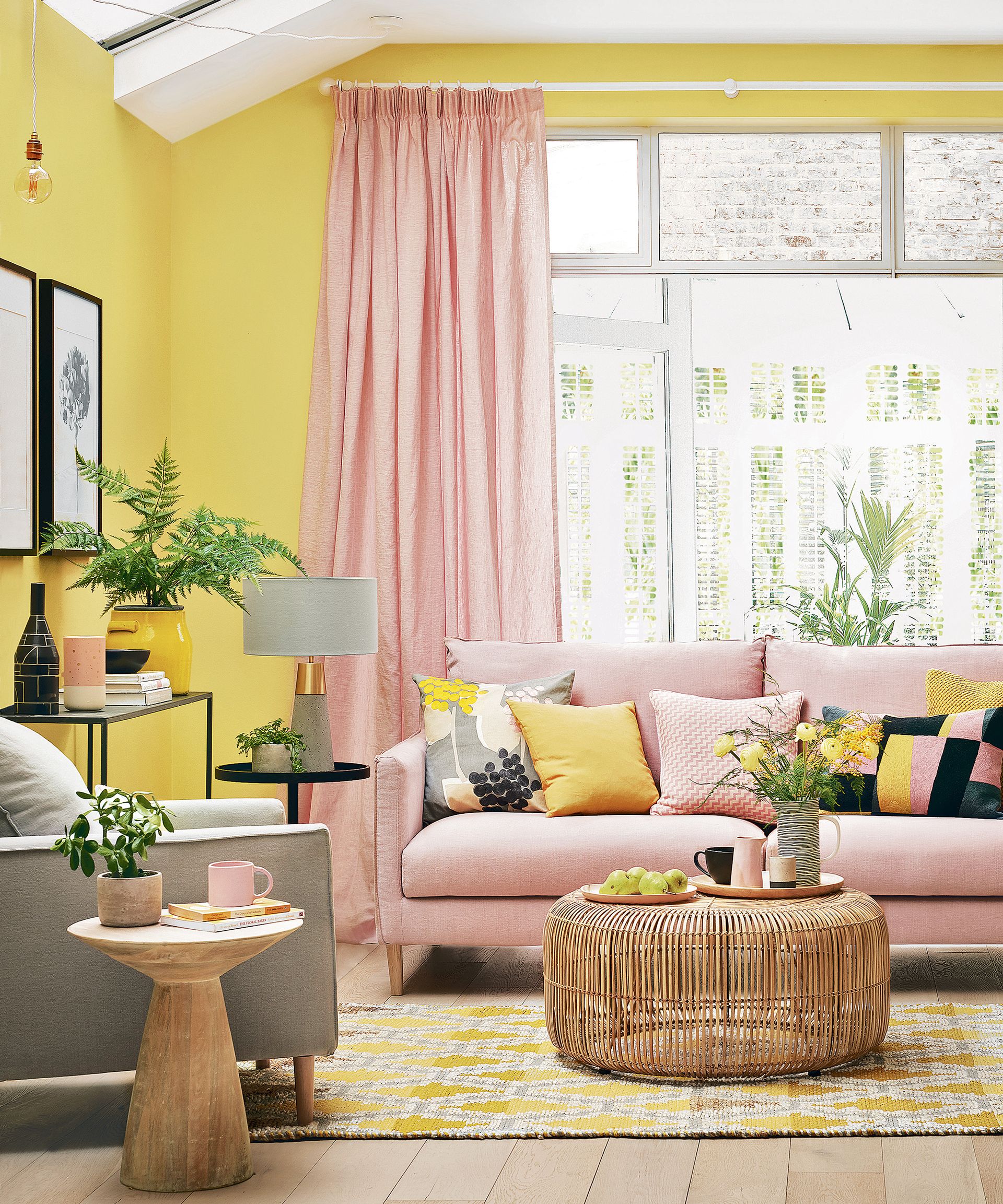 Some of the best wall painting ideas are eclectic and a little out there so if you want quick impact, choosing bright hues is the way to go.
Painting Carl Anders, Certified Tile Setter and writer at Tilers Place (opens in new tab) says how 'Plain colors are out and bold, vibrant colors are in. People are looking to make a statement and give each room a distinct personality. One way that this can easily be done is with a bold paint color. It's relatively cheap and doesn't require extensive knowledge of painting to achieve.'
6. Refinish furniture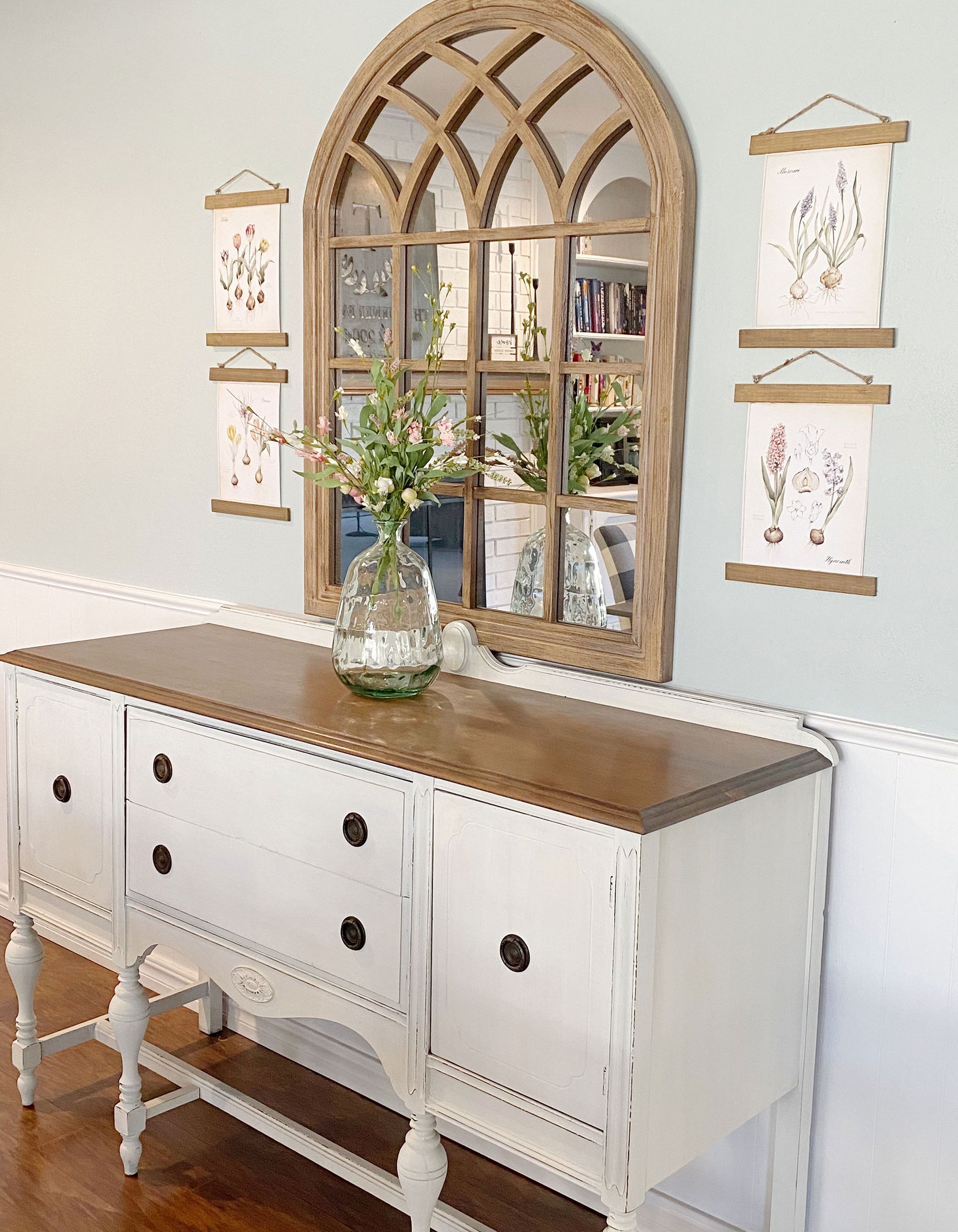 We aren't all gifted with the talent of finding vintage gems in local flea markets... If that sounds familiar then make use of DIY ideas that help you fake it. Be the envy of your friends by refinishing or painting furniture. Whether you want to give it a farmhouse feel with chalk or a modern vibe with another great furniture paint. This is perfect to add character to an entryway, guest room or any other spot in your home!
7 . DIY new decorative doors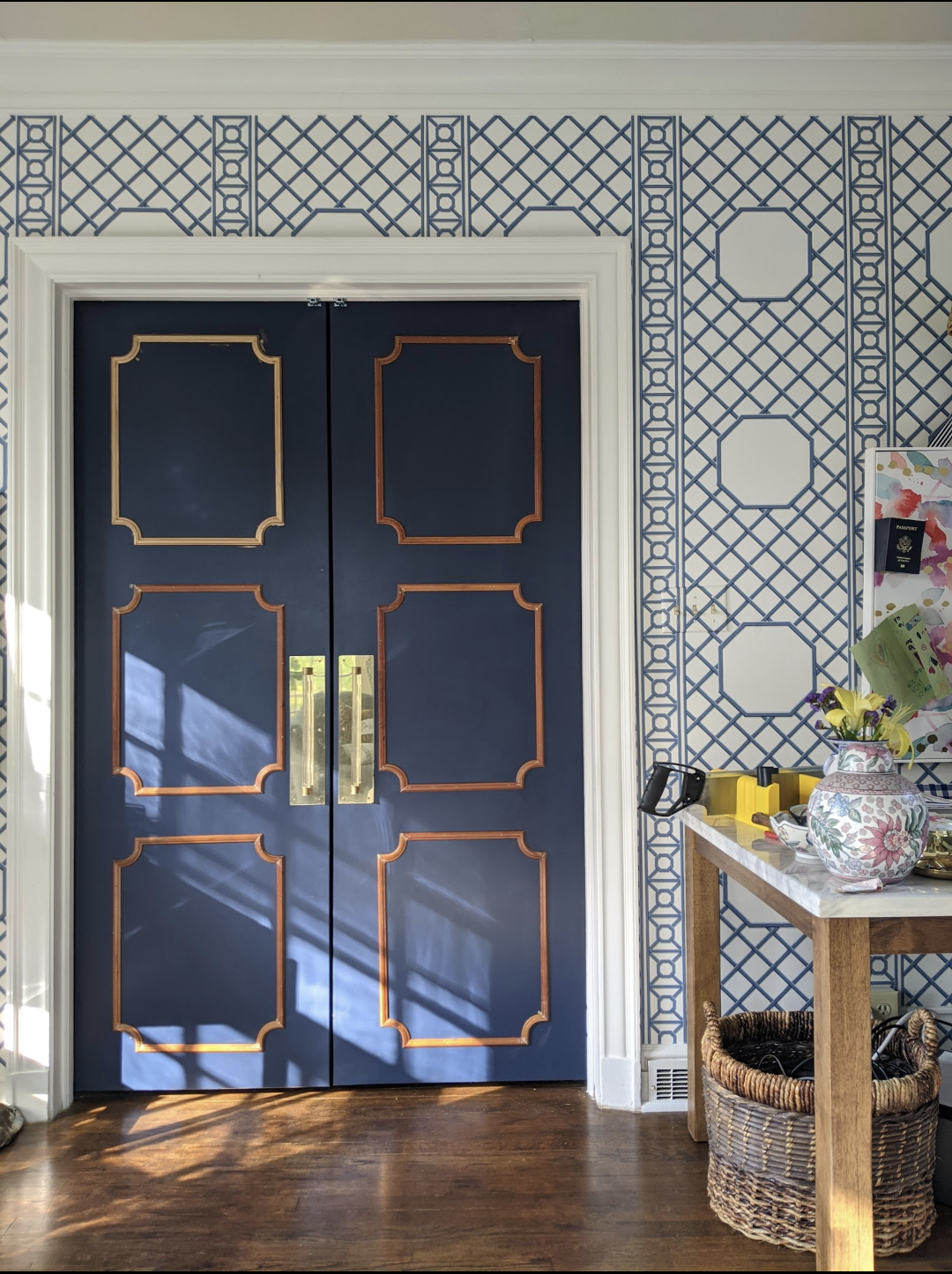 Resident realhomes.com blogger Ruth Jackson created super bougie French double doors with trim on a major budget and it totally transformed her space. She started by finding a replacement door then went to add trim and paint it in Behr, Starless Night paint which you can find at Home Depot (opens in new tab) for the beautiful finish. This is one home DIY project totally worth copying.
8. Go big on gallery walls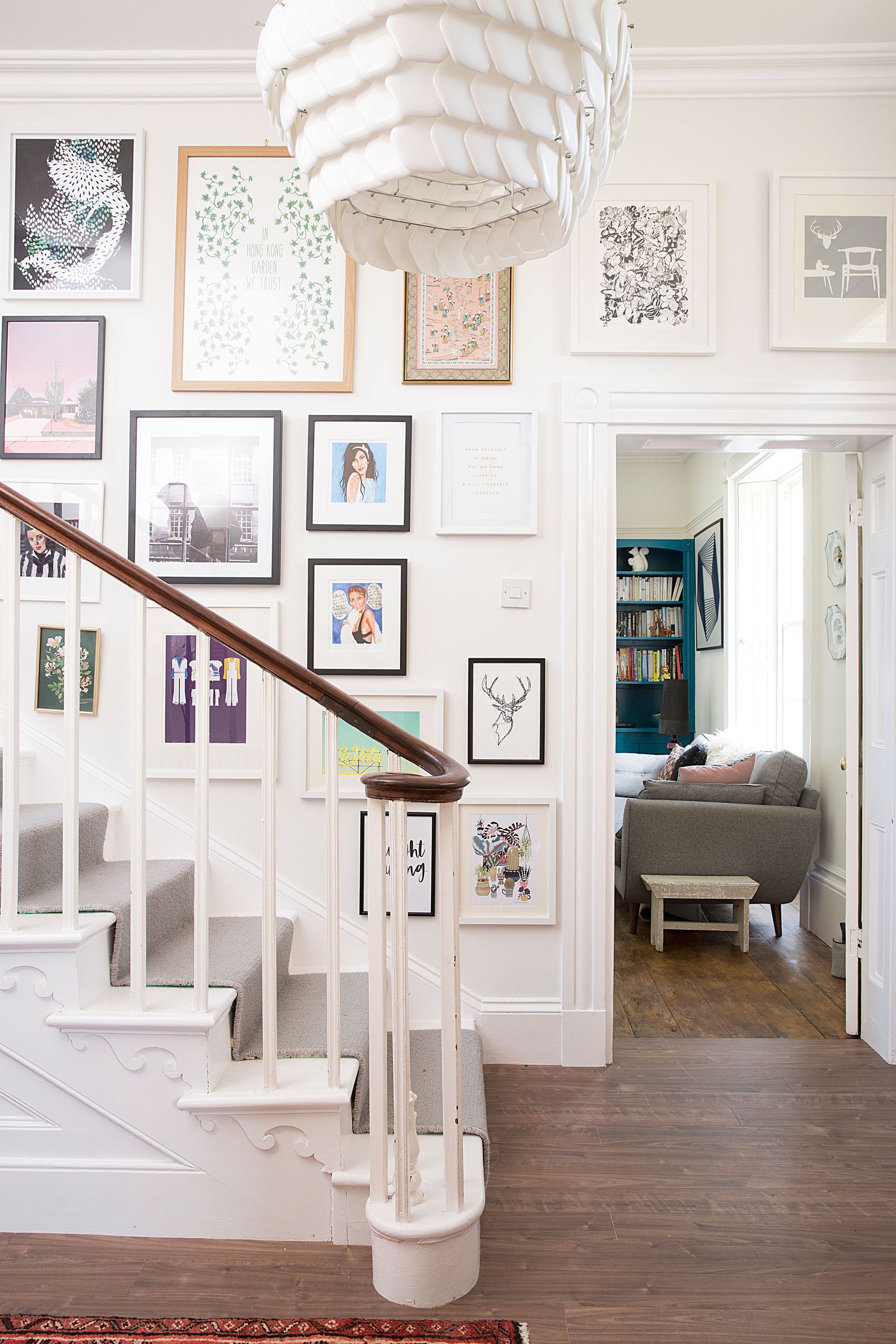 By gathering lots of different frames, styles of print, canvases and more to go to town on a gallery wall, you can create a stunning focal point in just an hour or two. Grab a level, tape measurer, your drill and play with height for added drama whether you're displaying your favorite prints in a hallway, hanging pictures in a living room or even your home office space.
9. Carve out a cleaning closet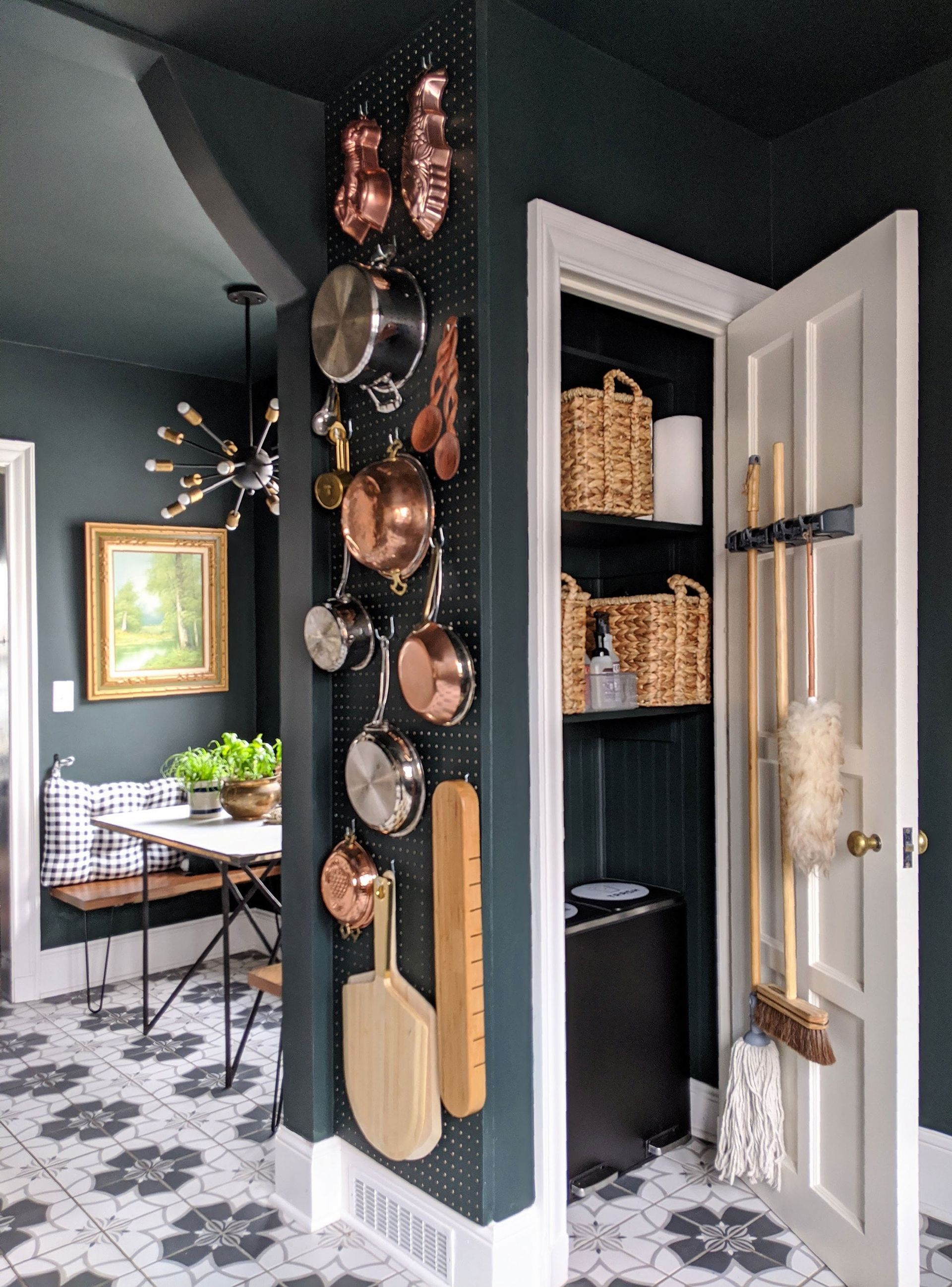 You know we're fond of keeping our spaces spick and span and carving out space for a perfectly organized cleaning closet is a home DIY project to prioritize! Not sure what to do with that space under the stairs? We have answers... And, if space or your broom cupboard allows, you could always consider building a bespoke pantry section.
10. Install new window treatments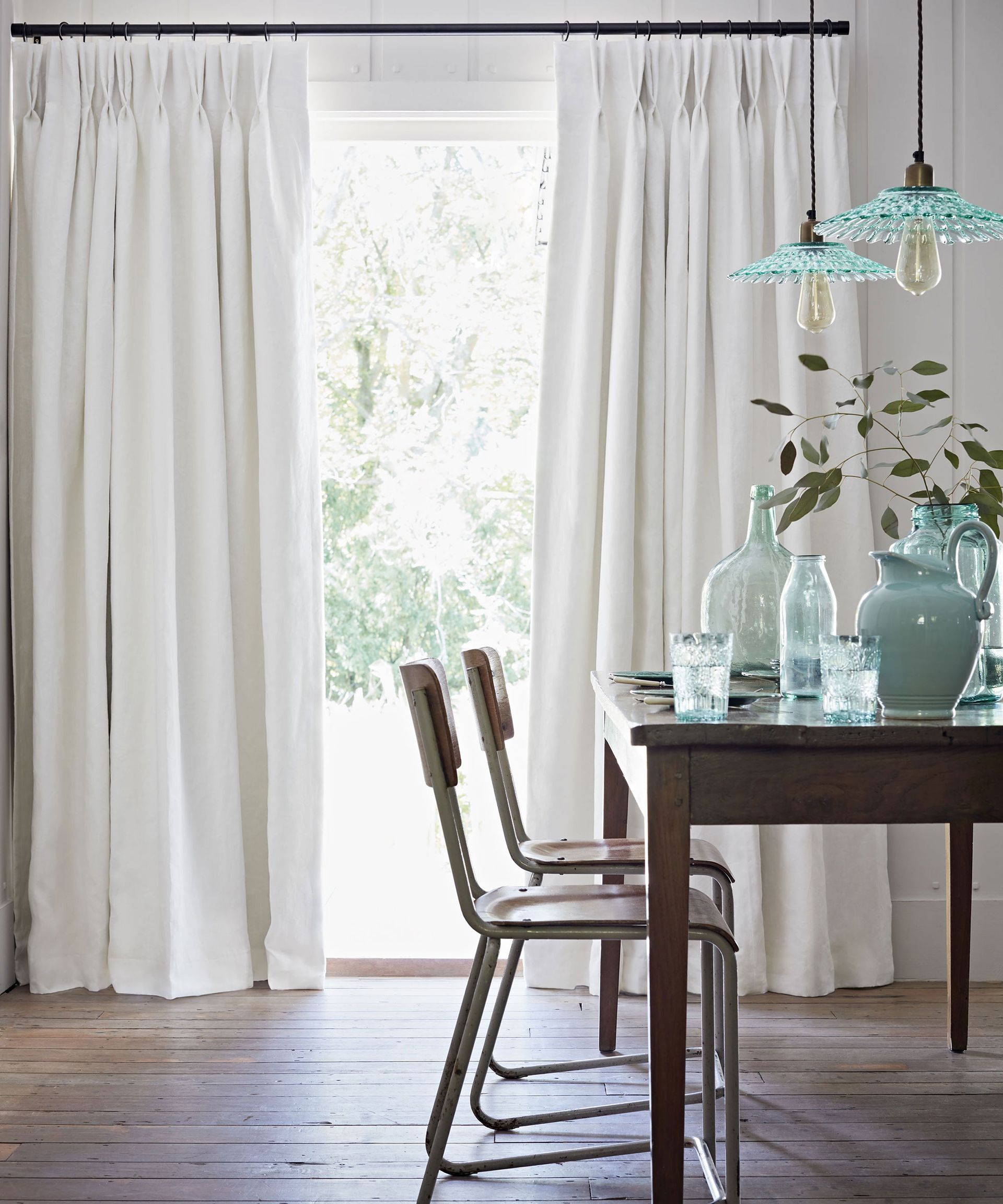 Window dressings can often be overlooked in a space when actually they form the bones of your house and they have a huge impact on how a room both feels and function. The type of window you have is crucial to regulating the temperature of your home also but be critical with your choice of drapes, blinds or shutters and don't be afraid to swap in new models when yours are worn out because it can make a big difference both aesthetically and in function.
For added oomph, consider painting window frames too...
11. No reno your kitchen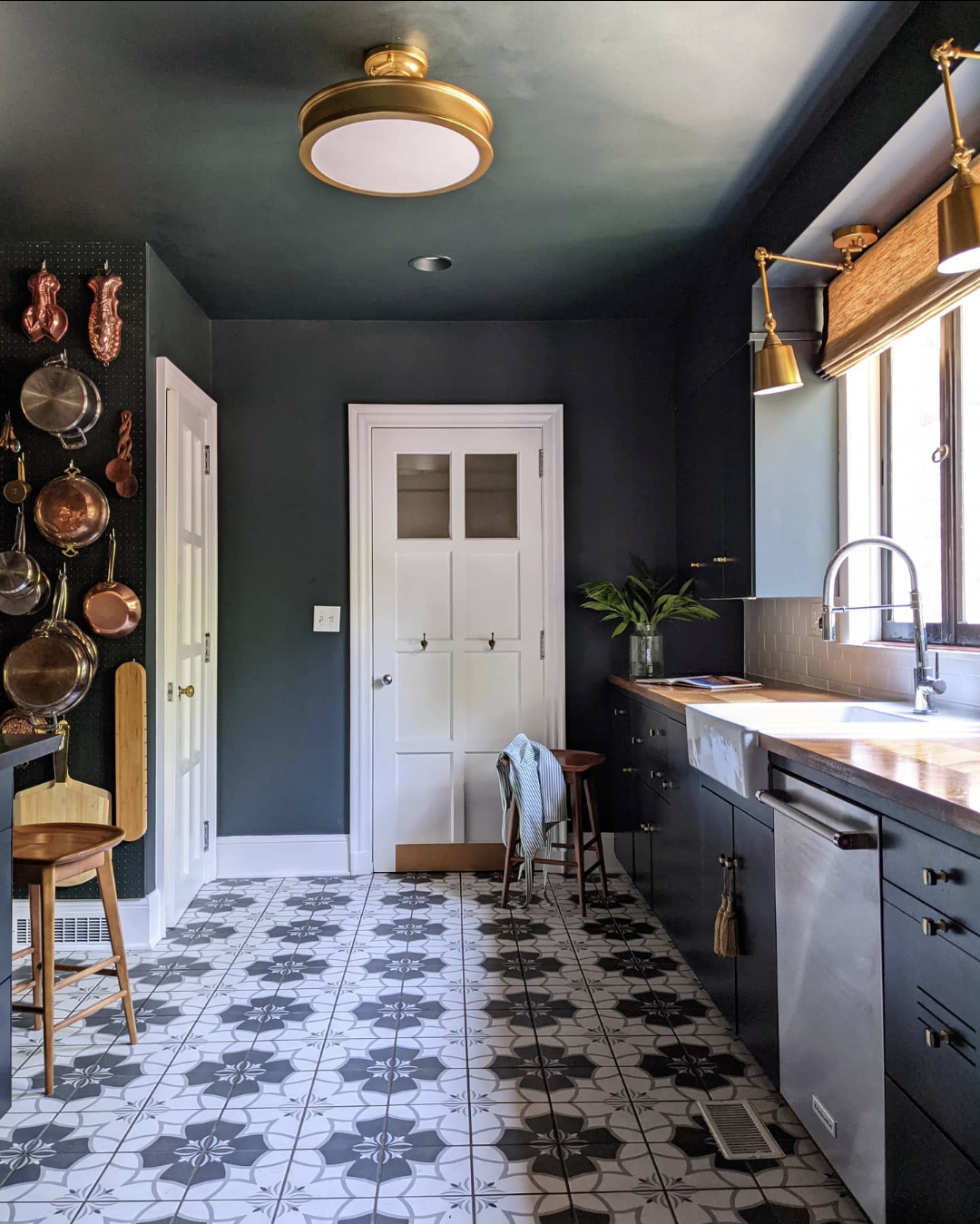 With a little creativity, you can achieve the no reno kitchen of dreams. See how Jackson disguised old appliances – rather than ditch them – got clever with the best paints for kitchens and custom decorative DIY home decor additions to get the look of a totally new space, without knocking down walls or, paying more than her budget allowed!
12. Create a breakfast nook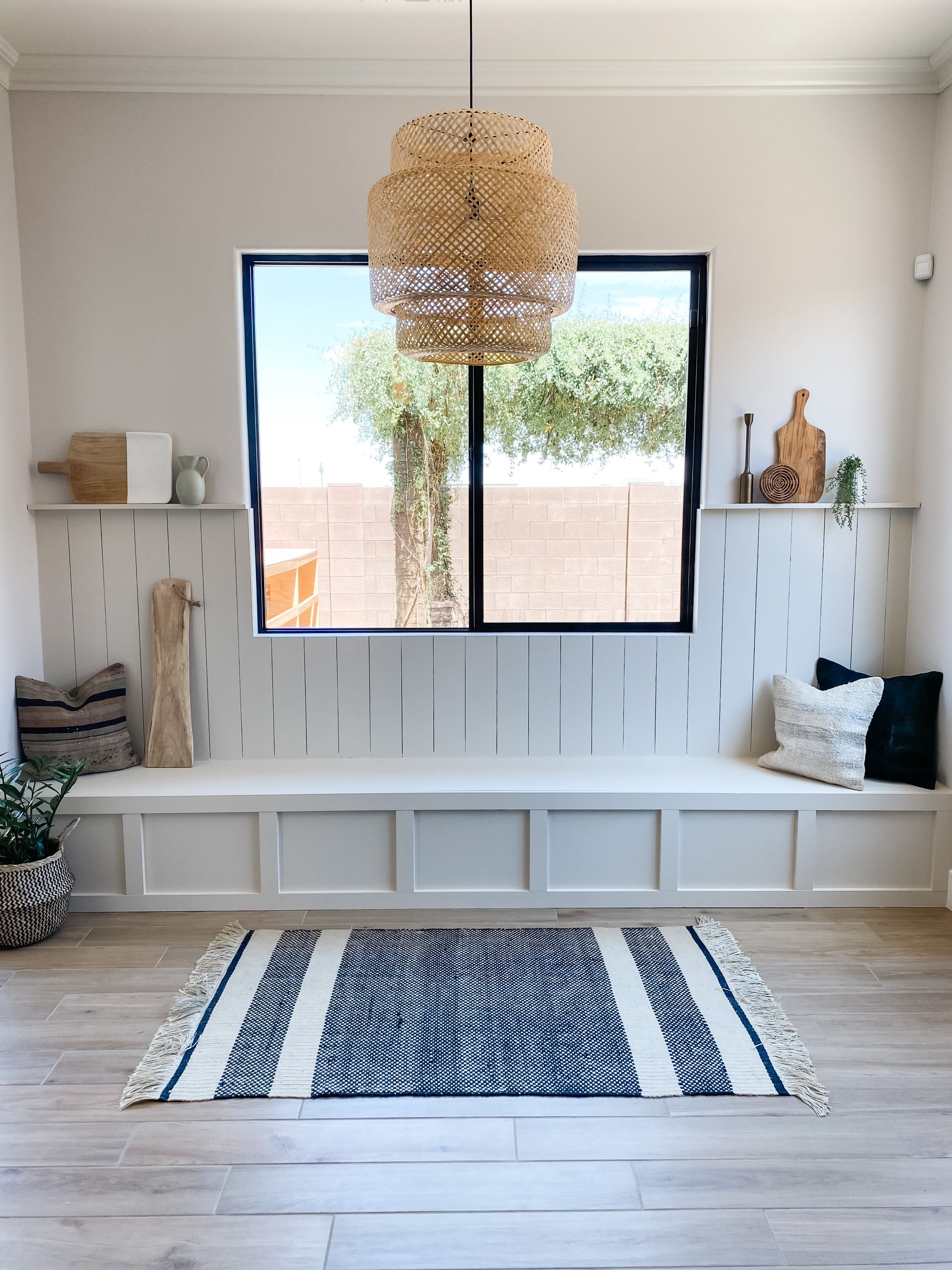 If there's a bare wall around your open plan living room or kitchen space, put it to good use as Brooke Waite did to make a DIY breakfast nook. Perfect for cozy cups of coffee, catchups with the kids or the off WFH stint, of course.
13. Refresh wood floors DIY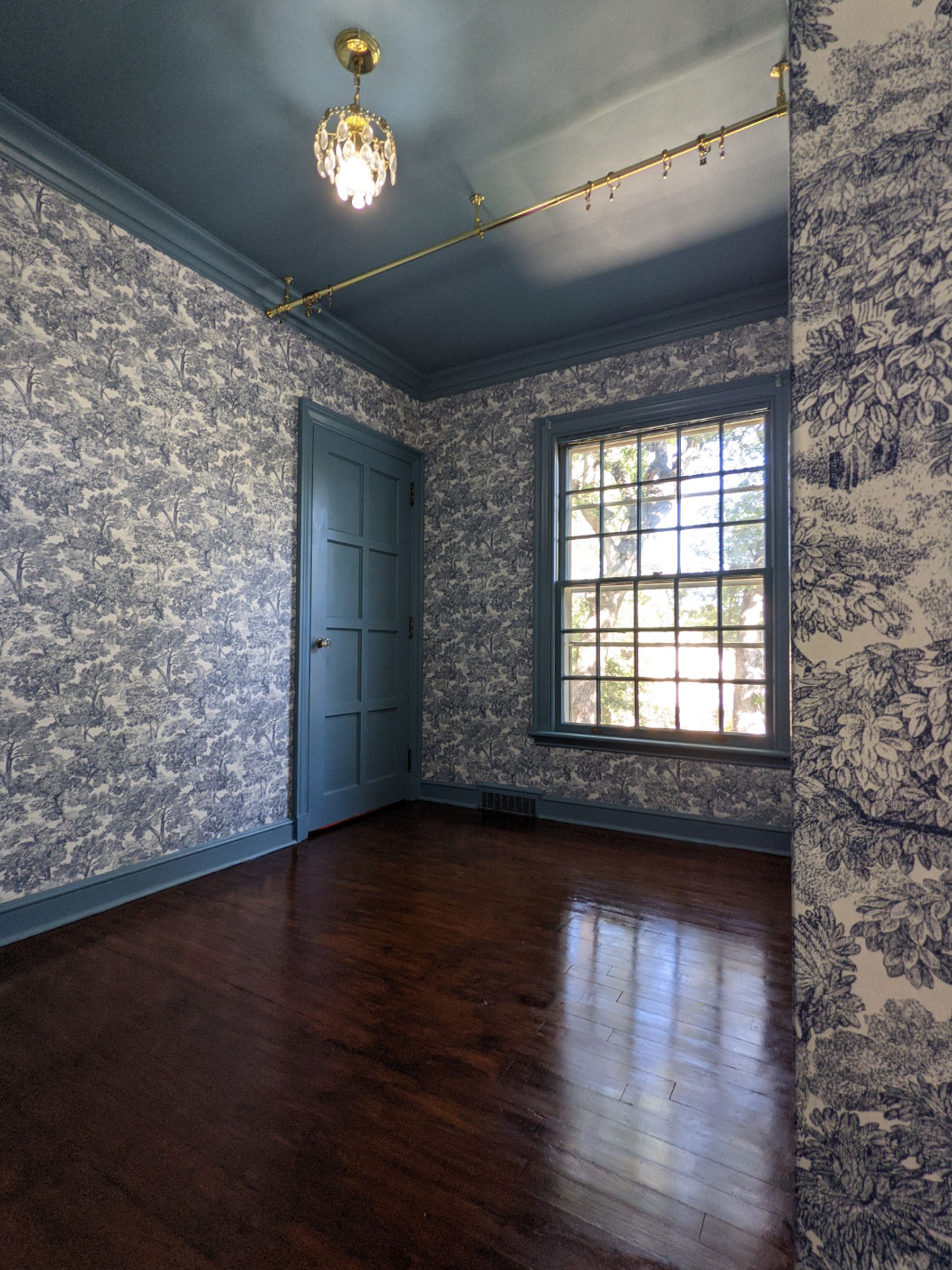 If you have orange-esque hardwood from a previous homeowner and want to avoid the expense of refinishing floors altogether... Try Jackson's method of gel staining wood floors instead... She used Mini Wax Gel stain in Antique Maple (opens in new tab) and in Coffee
14. Add board and batten wall paneling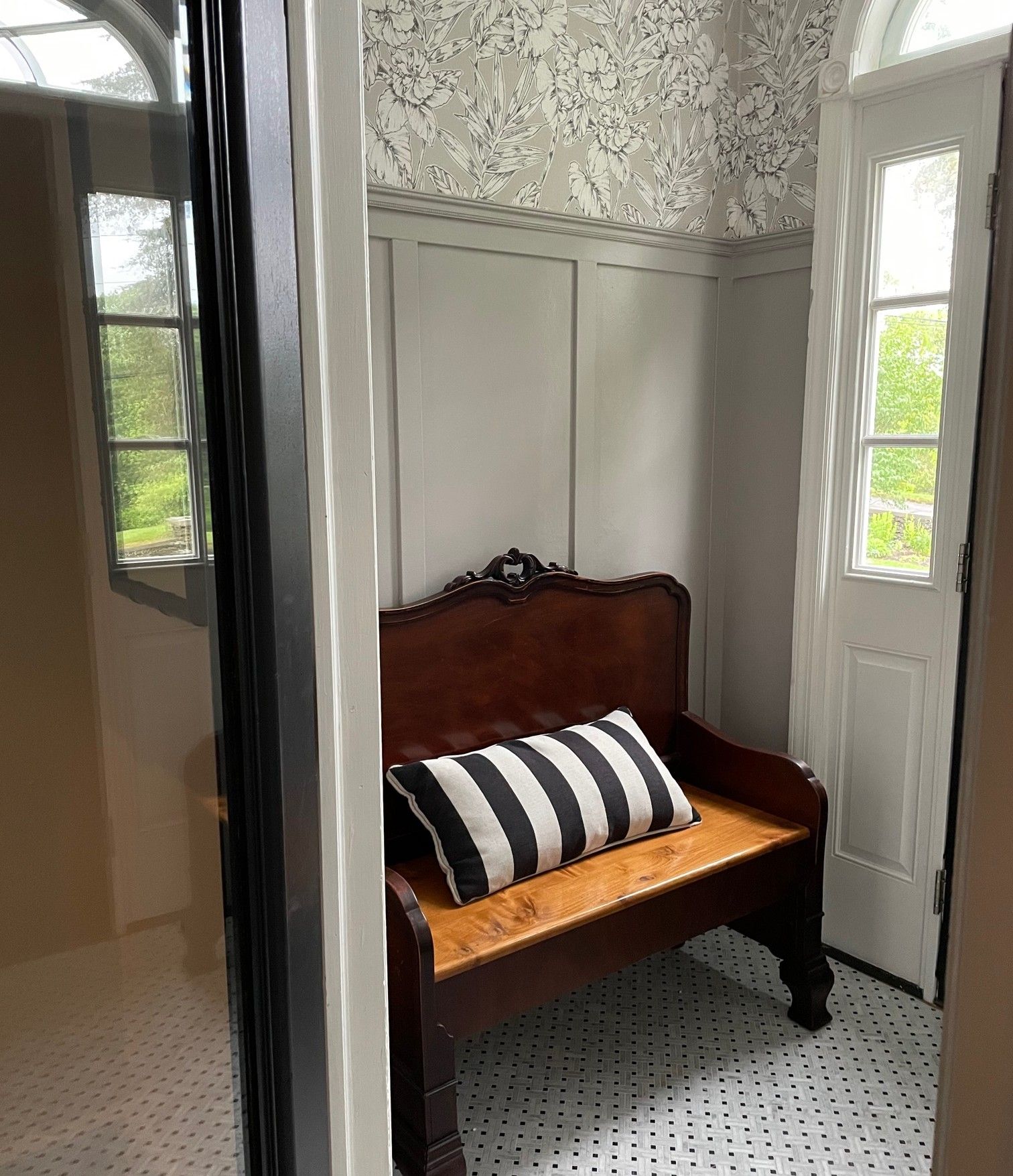 Installing board and batten or another type of wall paneling into a small or bland space is such an effective way of adding much-needed interest. All you need to DIY this at home is vertical batten trim, horizontal trim, liquid nails and a few more essential materials you'll probably already have in your tool bag. It's worth noting that Kait Maidden swears by this Brad nailer (available from Home Depot) (opens in new tab). But her project won't cost a ton and even a newbie to DIY will be able to tackle it over a weekend.
15. Paint an ombré wall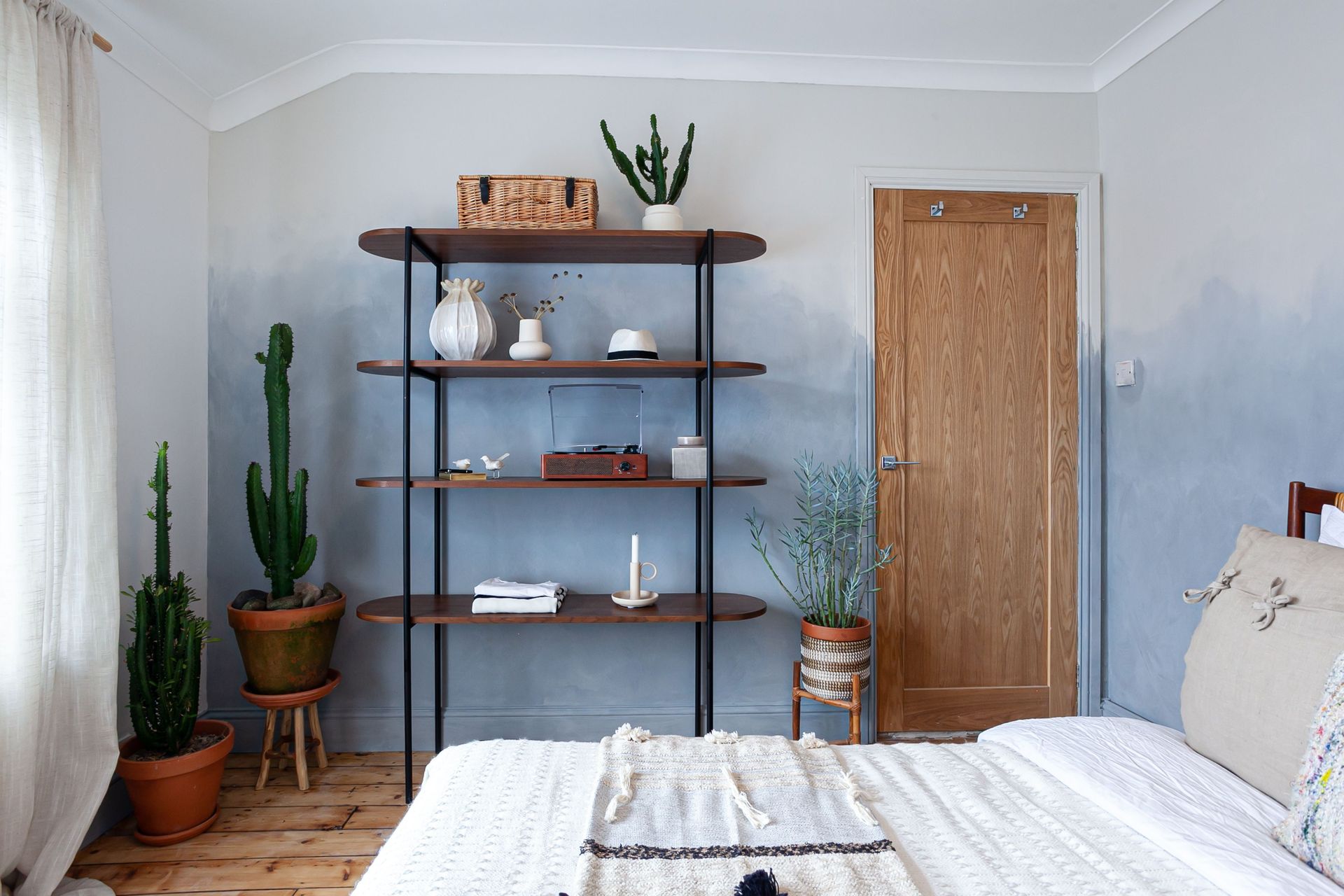 If you're into painting and want to bring even more impact to your space, one of the coolest home DIY projects you can do is create a textured ombré wall (opens in new tab) like resident DIY blogger Jo Lemos did. Lemos used Rustoleum's "Light Concrete" Chalkwash paint' available on Amazon (opens in new tab), and ombréd it with Rustoleum's off-white Chalky wall paint (opens in new tab) in "Steamed Milk". It gives a stunning finish and is totally worth trying.
16. Give new life to tiles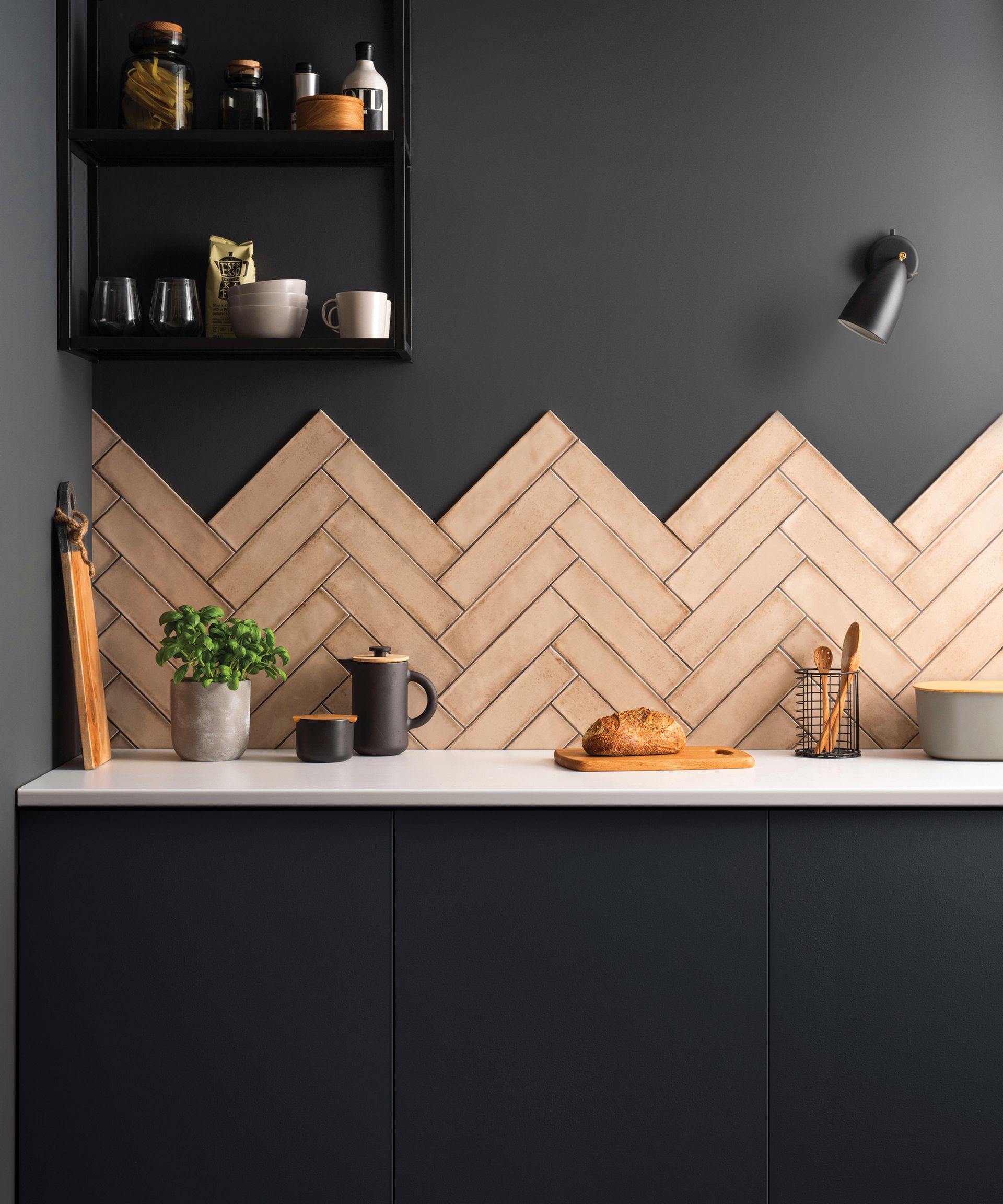 From the kitchen to the bathroom, tiles can define a space. Cleaning and regrouting tiles or even painting them is a simple DIY project that is guaranteed to add spruce up your surroundings asap. Tackle a backsplash or a tiled shower wall that's looking lackluster and enjoy.
Anders adds 'A simple DIY project that can be done in a single day is to scrub your tile grout and apply a grout sealer. Not only will the scrub bring back the original color of the tile grout but the grout sealer will help prevent staining, dirt buildup and most importantly, stop mildew and mold growth in the grout. This is especially important in a shower and bathroom.'
17. Refresh kitchen cabinets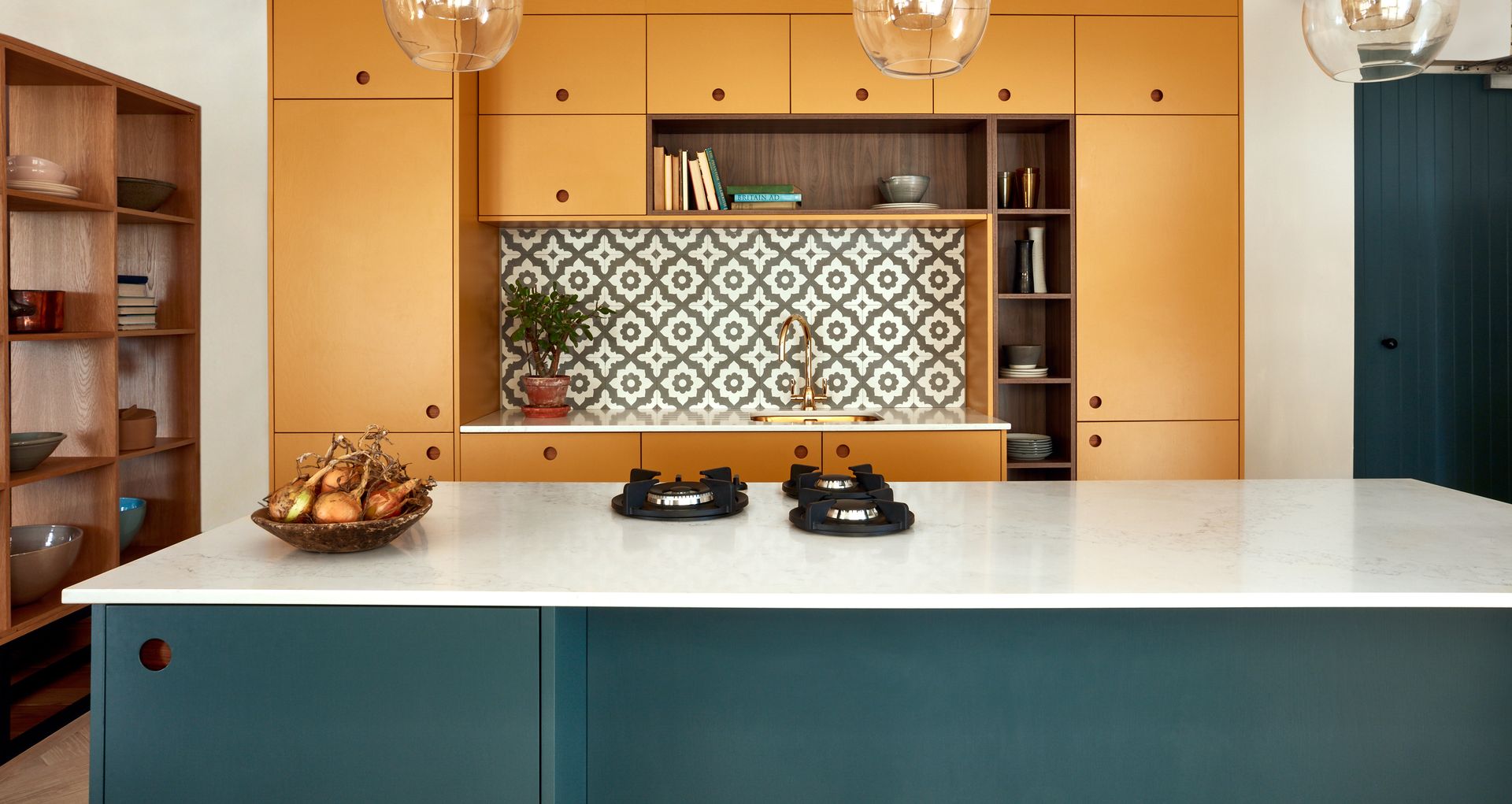 When you learn how to paint kitchen cabinets properly, the world of décor is your oyster. Go bold with yellow or choose a more neutral color to inject some serious style into your cooking space.
18. Put up shelves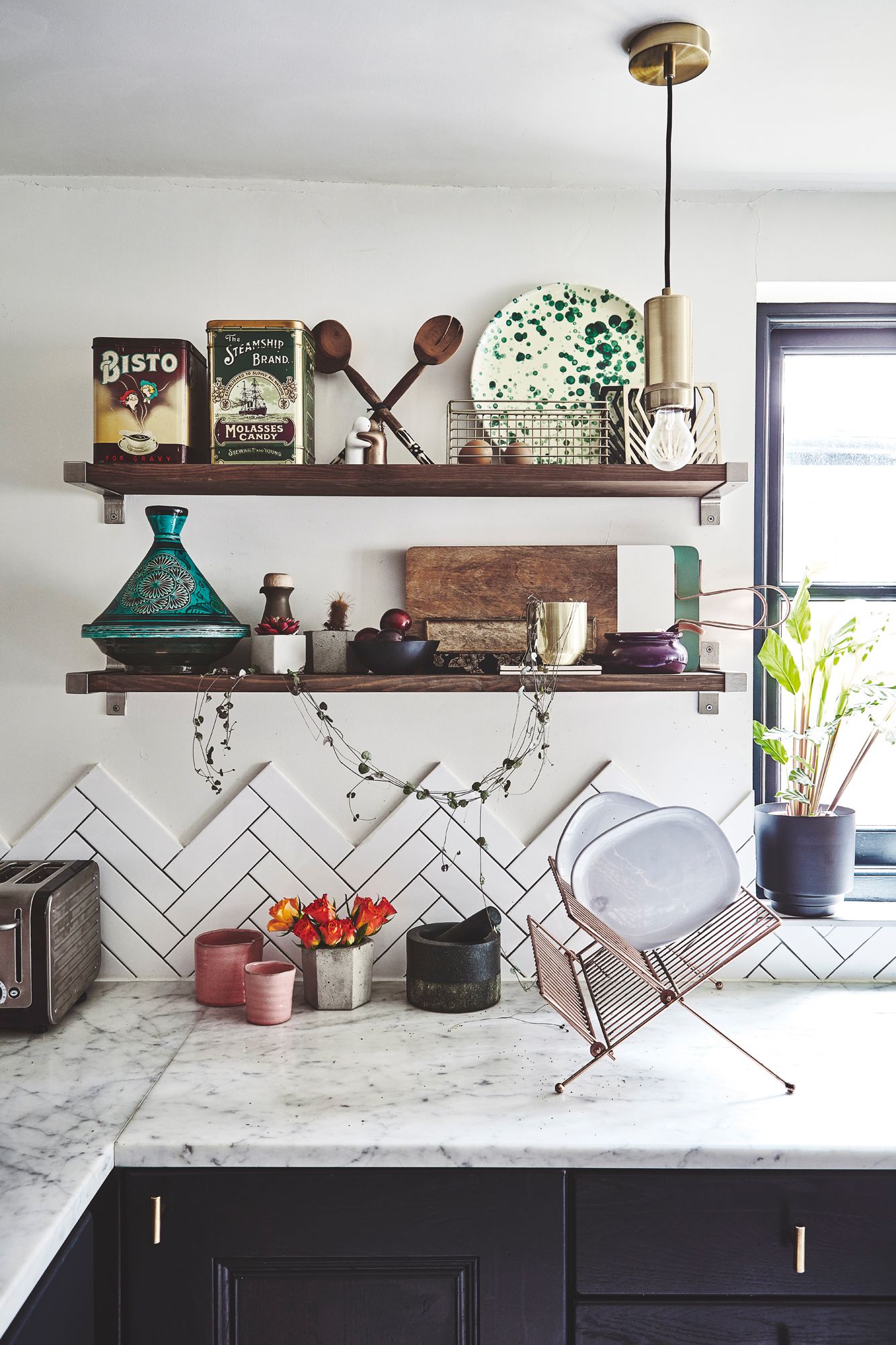 Whether you have a small space or not, shelving equals more storage and more opportunity for decor.
Hanging shelves with brackets, choosing floating shelves or another type of hanging mechanism will really shape your space and enhance your interior design scheme so it's worth considering the different options before you start. In terms of supplies, you'll only need essential tools like a power drill, level and tape measure. It's always worth wearing protective eye gear also.
Whatever DIY project you take on at home, the aim of the game is to enhance the beauty and function of your surroundings. And, whether you start a big or small job will completely depend on your needs.
'A DIY project is a task or project that you take on yourself without professional help' adds Anders, saying how 'A DIY project can also be creating a bespoke item without purchasing it from a artisan'. So take off the pressure and try to think outside the box for a finish that's unique to you and your space.